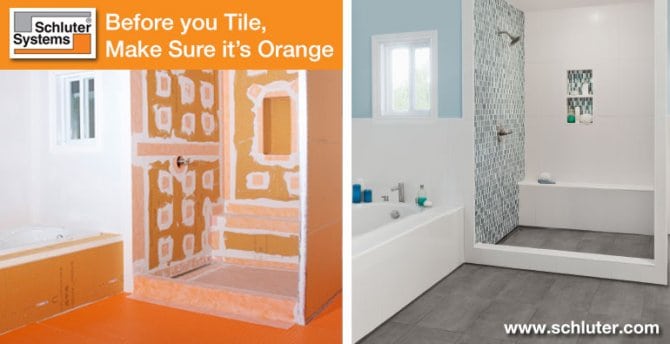 Laying tile is an art that demands practice, skill, and the right tools. At Conestoga Tile, ensuring a job well done is our priority. We are meticulous about the installation products we endorse because we aim to provide you with a lasting tile feature in your home. That's why we put our trust in Schluter Systems' products, having witnessed their consistent success over the years.
It's not just about aesthetics; using top-quality installation products is crucial for an impressive and enduring tile project. Beautiful tiles lose their value if they don't endure the test of time. Schluter Systems' products excel at preventing common issues that poorly installed tiles face, from leaks to cracks. This results in top-notch workmanship, leaving our clients delighted with the stunning final appearance of their bathrooms, kitchens, and patios.
Schluter Systems offers a wide range of product lines, enabling us to maintain consistency throughout the installation process and ensuring that all the products are designed to work seamlessly together.
For more details about our company and our use of Schluter Systems' tile installation products, reach out to Conestoga Tile today. We can even provide you with real samples, as product shades may appear different on your computer screen. We strongly recommend making decisions based on in-stock products rather than website images to guarantee the best choice.