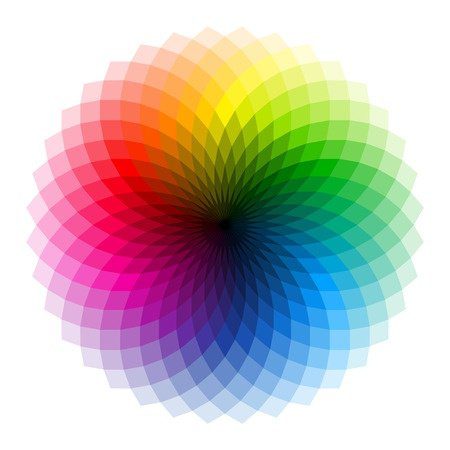 Color is color, right? Not exactly. Colors change depending upon the type of light you're using. To demonstrate this, take a patterned fabric and look it under a lamp in your home. Then take the same fabric and look at outside. The natural light of the sun has a different tint from standard incandescent or fluorescent lights. The only lights that mirror the outdoors are full-spectrum fluorescents. What's really intriguing is that what we call natural light is actually tinted too, by our sun. If our sun was a different type of star, our "natural" light would look very different.
How does this affect our decorating decisions? It's particularly important when shopping for new products for your home. Retail operations often have fluorescent lights, or a combination that can include halogen as well as full-spectrum fluorescent. Within your home, however, the standard light is daylight. When you are choosing colors, whether on fabric, flooring or any other source, bring the color samples to a window to see how the color looks in natural light. Not only the color itself, but how it contrasts with other colors can change with the lighting.
At home, many people are uncomfortable with the new compact fluorescent lights because we're used to the yellow tones of incandescent lights in the evening. Many of today's compact fluorescents have compensated for this with full-spectrum options, as well as those that mirror the warmer tones of standard light bulbs. As you experiment with color, also take the time to experiment with lighting. You may be surprised at the difference it makes in your space.
In order to help you find the best colors for your home, Conestoga Tile offers samples to clients that can be borrowed.  These borrowed samples can be taken home to see how the tile will look in the light specific to your home.  We want you to love the tile you choose!