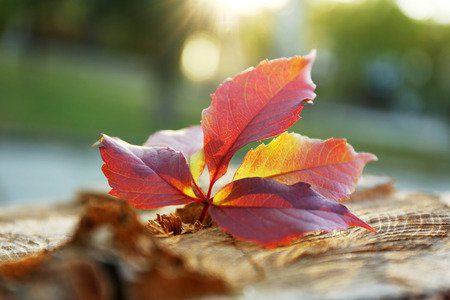 Everyone has a favorite season. If autumn is yours, consider making one or more rooms in your home a reflection of fall. You will find it easy to integrate all of your design elements if you use the season as your guide, and you will end up with a room you love.
Flooring is a good place to start when planning your room
Thinking autumn with its emphasis on the warmth of trees and woods, how about a rich dark wood floor? What if you could have the look and feel of wood floors without the maintenance?  Wood-look porcelain tile is the material you've dreamed about.  It can even be placed in wet environments like kitchens and baths.  Consider a cherry for its deep brown tones or pecan for the combination of browns and blacks that echo a forest floor. Any wood-look tile floor will help bring fall to mind.
Color is easy – fall has its own palette
Are you drawn to the aspens and birches with their rich golds? How about the amazing reds and oranges of maples, or the soft browns and maroons of oak trees at their fall peak? Pick any or all of them. They work together in nature, and they will work in your home. Even an olive or sage green can serve as a natural element in your fall space.
Now choose your accessories
For accessories, you decide how far you want to go with the fall theme. Maybe you just want to echo your floor with some turned wood bowls. How about a few bronze candlesticks? Or if you want to take the fall theme further, just pick up some gourds, pumpkins and Indian corn to create a centerpiece or two. Acorns and pinecones in a bowl give you an inexpensive way to show off the season.
Bring fall into your life every day with a room that haunts you with a sense of the season.