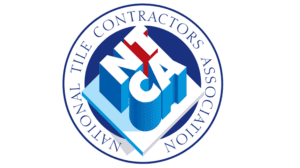 Our partnership with the National Tile Contractors Association (NTCA) is a source of pride for Conestoga Tile, and for good reason. Our affiliation with NTCA offers a multitude of benefits that contribute to our success and the quality of service we provide. By being part of this esteemed association, we gain access to the most up-to-date information on industry regulations and standards, ensuring that our practices are always in line with the latest requirements.
Furthermore, the NTCA's ongoing education programs are invaluable in equipping our employees and tile contractors with the necessary skills and training to continually enhance their expertise. This commitment to professional development empowers our team to stay at the forefront of the industry. The NTCA's emails, newsletters, and training programs keep our staff well-informed about the latest trends, enabling us to incorporate fresh concepts and ideas into our tile flooring projects.
But our connection with the NTCA goes beyond just internal benefits. It allows us to not only meet but exceed the expectations of our clients, consistently delivering the exceptional quality they've come to associate with Conestoga Tile. Moreover, it provides us with a platform to share our skills and talents with our peers, fostering collaboration and knowledge exchange within the tile industry. This collective effort strengthens the industry as a whole, propelling innovation and positive change forward. Our affiliation with the NTCA is truly a win-win, benefiting both our team and the industry at large.
We encourage you to contact us at Conestoga Tile today for more information about our professional affiliations. We'll be happy to speak with you about your specific needs and tell you about the services and techniques we offer our clients.