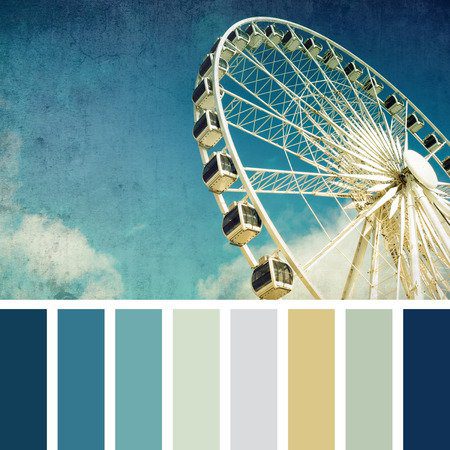 We're in the middle of summer – past the Fourth of July, before school starts again, the season is about heat, picnics and living outside. How can we bring those feelings into our homes? In this series about decorating our homes to reflect the seasons, let's stretch out in our hammocks and consider summer.
On floor – tile is our best choice for handling little wet feet running in after swimming, and cleaning up the drips from popsicles and ice cream cones. Cool on our toes, tile is the floor of choice for our summer room.
Colors can vary – from the clear blue of a summer sky to the hot golds and oranges of the sun. Whatever your color-choices, choose bright clear tones and combine with sun-kissed sands and khakis. Whatever your upholstery fabric, white canvas slipcovers create a sense of coolness, and can be washed regularly so summer dirt can't get ahead of you. Combine with a bevy of cotton pillows in all the summer colors, and you have a room that echoes the energy of outside.
Sun shades that can control the amount of light are perfect for summer – letting the sun in for a bright morning, and shading your rooms when the afternoon gets too hot. Add a piece or two of wicker furniture or some baskets to keep that picnic, indoor-outdoor feel alive.
Grab some summer magic for your home, with a room or two wrapped around the season!