Available Dealer Displays
We have a variety of displays available from our partners to suit your space, needs and budget. Some of these displays are in stock, low or no cost and some are customizable. Contact your Conestoga Tile Sales Representative today for more details!
---

Our new wall waterfall display is available, and we always have grouted panel displays from our manufacturer partners in stock. We also have a tower display that has ready-made options or can be customized to suit your needs. Check with your sales representative to see what is currently ready to ship to your showroom.
---

Florida Tile, Inc. is a world-class manufacturer and distributor of porcelain and ceramic wall tile, as well as natural stone and decorative glass and metal tiles. Most of their products are manufactured and distributed from a state-of-the-art facility in Lawrenceburg, Kentucky. We offer 3 display options to suit our dealer's needs.
---

The American subsidiary of Florim Group, based in Italy, Milestone (formerly Florim USA) is one of the largest and most technologically advanced porcelain facilities in North America. Through its Milestone brand, Florim USA is proud to be a Made in the USA product with a unique Italian style. But Milestone is more than just a name and a tagline; it is a residential and commercial brand that promises people in the American market a timeless and sustainable product offering.
---

Bati Orient offers a wide variety of decorative mosaics, including rounded pebbles, flat pebbles, glass, glass and stone combinations, ceramic, recycled glass, and more! Our most popular display option is shown below.
---

Lungarno Ceramics offers a large selection porcelain and ceramic tile as well as unique mosaics curated from all over the world. Their Tri-Tower Display is a compact way to show their products.
---

The stones collected by Zen Paradise are carefully hand selected, exotic, high quality, and ethically sourced. These stones are used to create a variety of pebble, flat pebble and mosaic options for their customers. 60 options are shown in their compact counter display.
---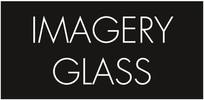 This importer of decorative glass, ceramic and stone mosaics offers a compact display showcasing all of their unique products.
---

Lunada Bay Tile creates handcrafted glass, ceramic and concrete tiles with an emphasis on simplicity, texture and color. Inspired by the lifestyle and light of the Southern California coast, Lunada Bay Tile pursues a distinct approach toward experimentation, and a design philosophy that blends traditional craftsmanship with modern influences. They offer three display options to suit your showroom needs.
---

Jeffrey Court brings cutting edge designer-minded products to your showroom. Their product designers work with interior designers, product developers, and industry insiders to deliver the very best products possible for your customers. They combine different decorative elements, having a keen eye for inspired design, and a wide assortment of  decorative tile, stone, glass and metals elements.
---