Explore Our Resources
---
What is the shade variation guide?
Over the past couple of decades, ceramic tile designs have drastically improved due to the advancement of the technology used to produce them. You may remember a time when tiled floors looked very uniform from tile to tile. Today, color, texture and design from tile to tile can be very drastic. One tile to the next can be a completely different looking tile.
The "Shade Variation Guide" was developed by the CTDA (Ceramic Tile Distributors Assoc.) in order to provide the prospective buyer an overall indication of color, shade and texture variations that can be expected with a particular tile product.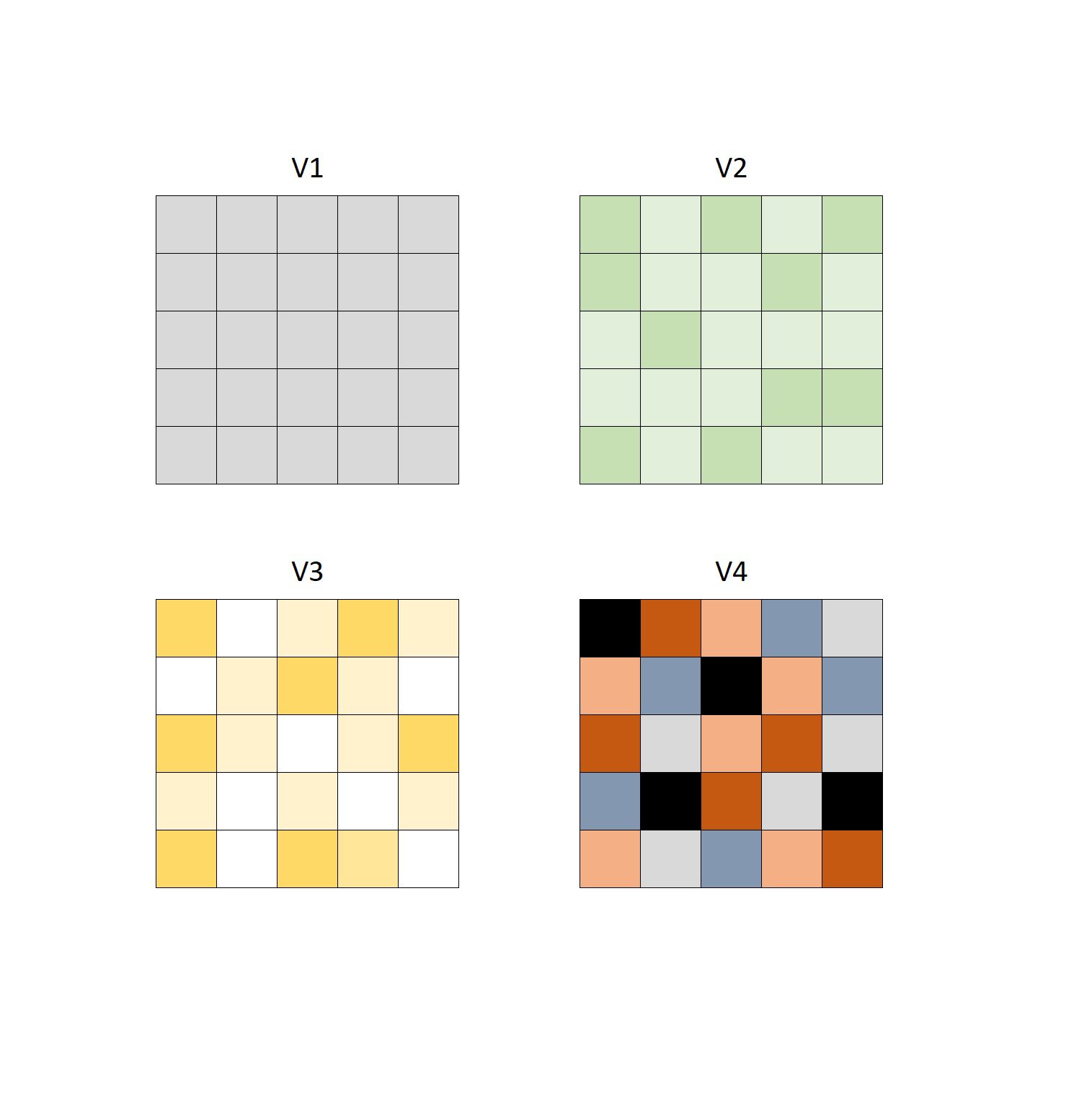 V-1 – Uniform appearance where differences from tile to tile are minimal.
V-2 – Slight variation where there may be differences in texture and/or shade within similar colors.
V-3 – Moderate variation where the color on one tile will be indicative of colors in other tiles; however, the amount of color on each may vary.
V-4 – Random variation where multiple colors and shade produce a unique blend of tiles.