Gauged Porcelain Tile
For new construction and remodeling projects, more consumers are choosing gauged porcelain tile to go big and bold for their tile selection.
Innovative porcelain tile producers continue to push the envelope with bigger and better tile sizing alongside their exceptional variety of designs. Consumers are now seeking enormous, opulent, and low maintenance items…the solution? Gauged Porcelain.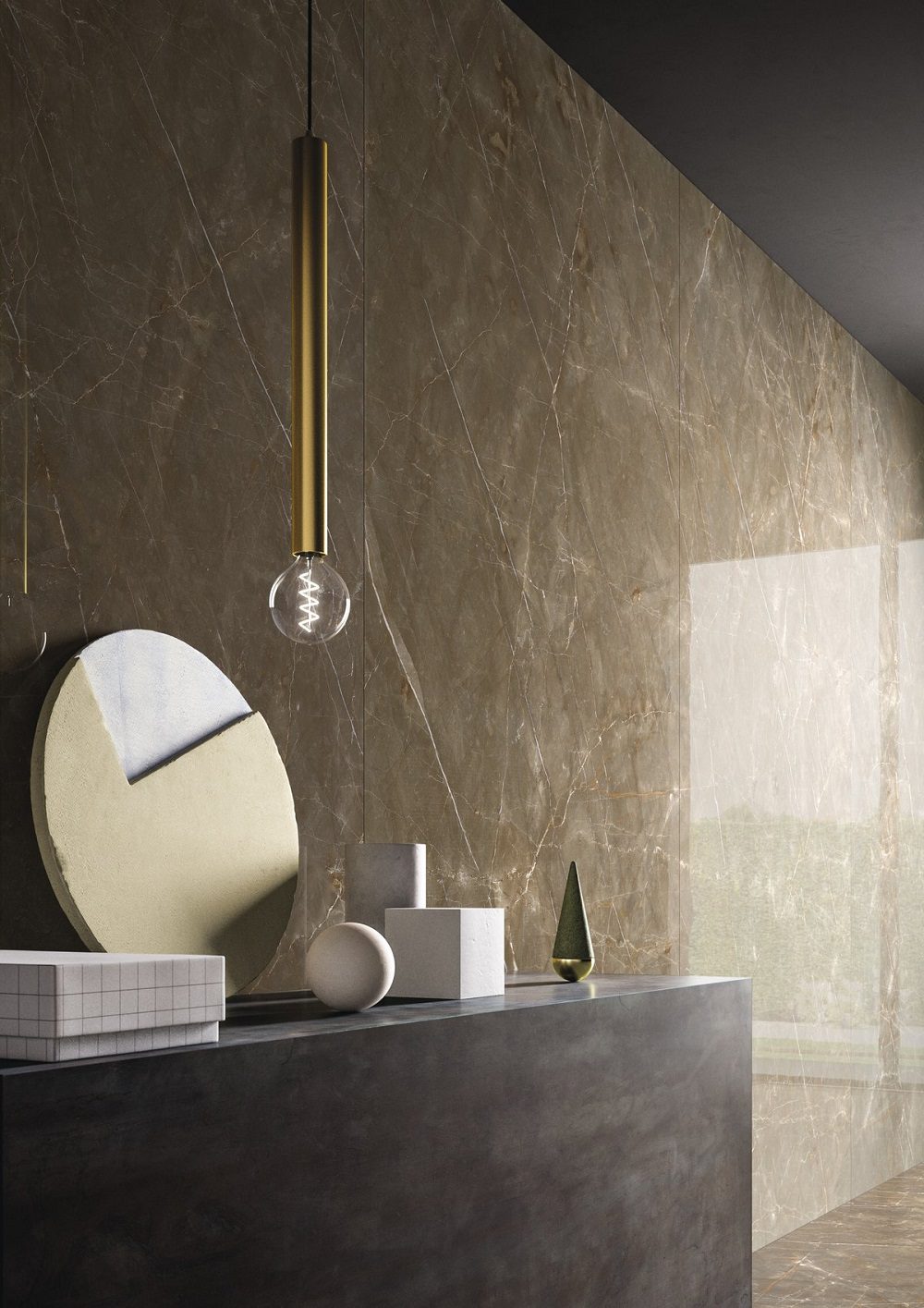 Gauged Porcelain Panels, also known as Gauged Porcelain Slabs, are a larger format tile; 1 slab will typically be over 36 square feet in size. Gauged Porcelain Tile (GPT) offers the outstanding technical attributes of porcelain in a scale that, until recently, was reserved for natural quarry products such as marble and granite.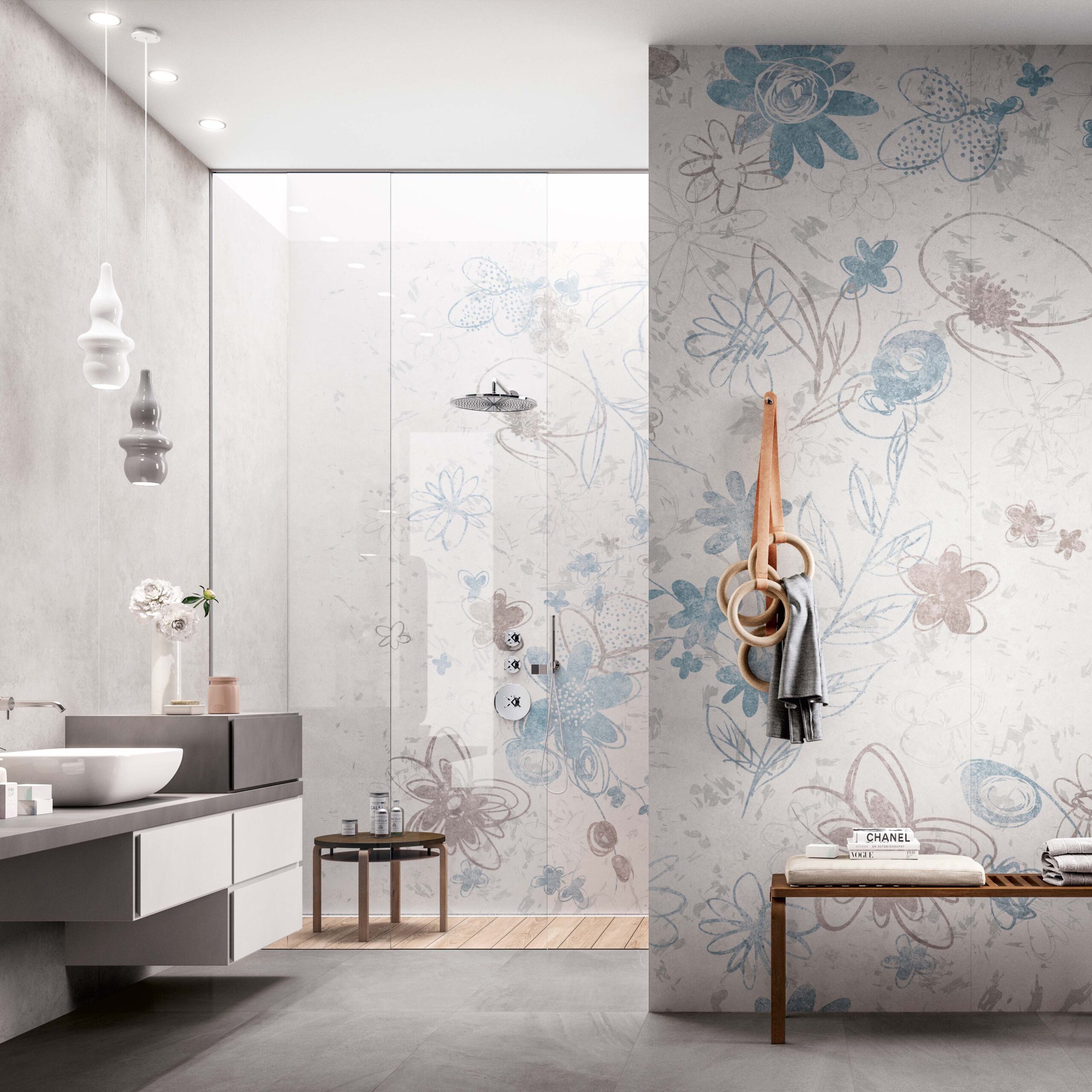 Gauged porcelain tile manufacturers are able to produce these big, beautiful tiles with an unlimited amount of facial designs which includes exact replicas of the most sought-after marbles, travertines, onyxes and other natural stone products. The format's adaptability enables manufacturers to replicate the appearance of stone without the hassle of frequent upkeep required of natural stone.  In addition, they are able to produce an array of colors and designs from geometric to floral to cityscapes. Gauged porcelain tile can be used in both residential and commercial applications. Installation locations are almost endless as gauge porcelain is being used anywhere from kitchen backsplashes, countertops, bathroom floors and walls as well as commercial lobbies, atriums and building facades.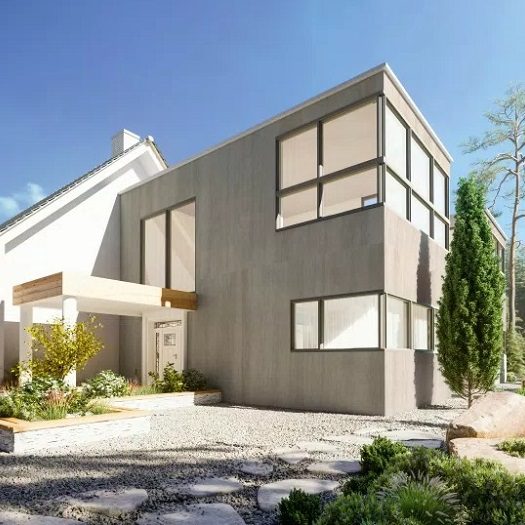 Just like any porcelain tile, gauged porcelain panels are stain and scratch resistant, can withstand freeze-thaw cycles, and are not affected by UV light which is why its a perfect product for the facades of buildings.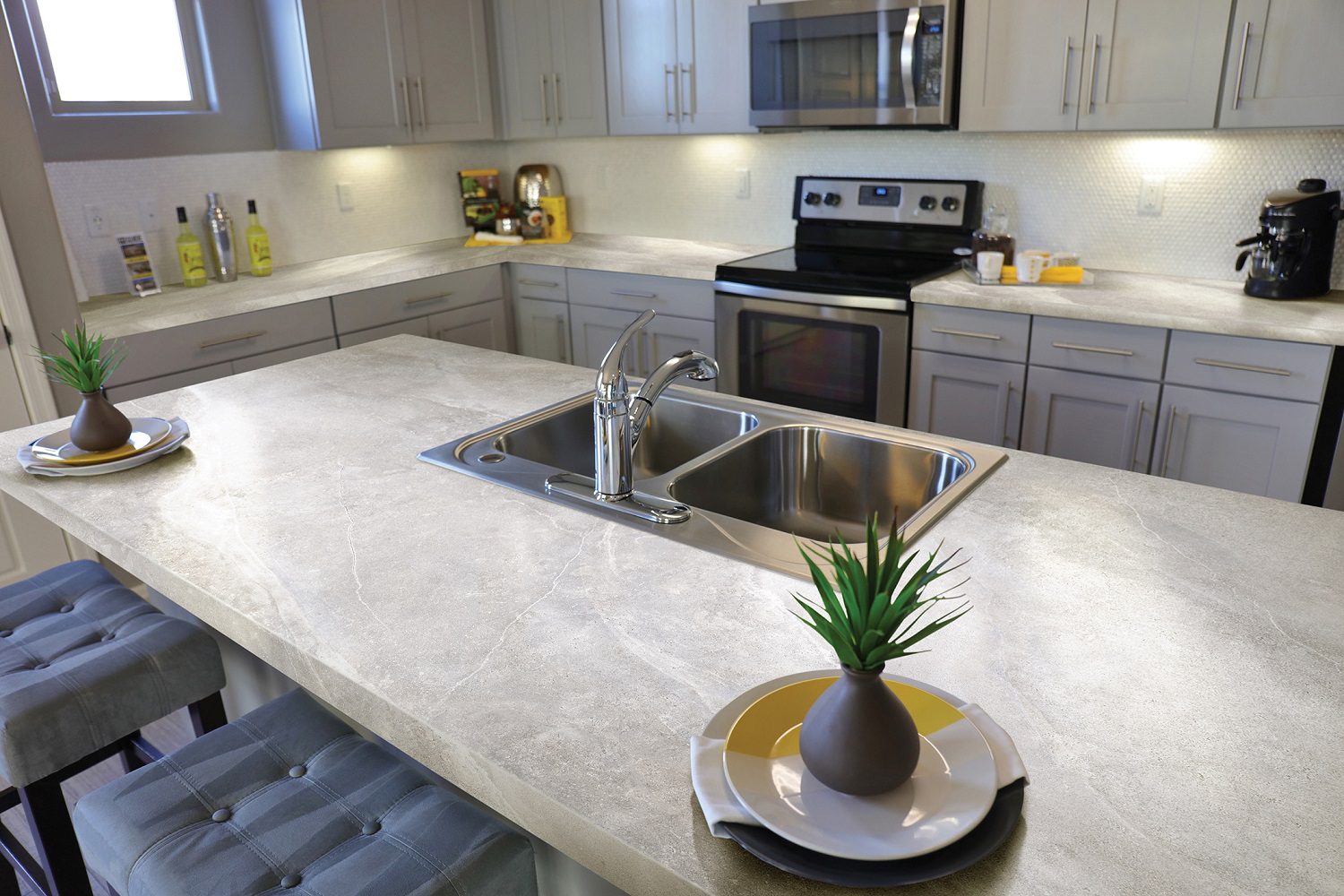 Gauged porcelain tile is an ideal product for backsplashes (above), countertops (to the right) and even as tabletops (below).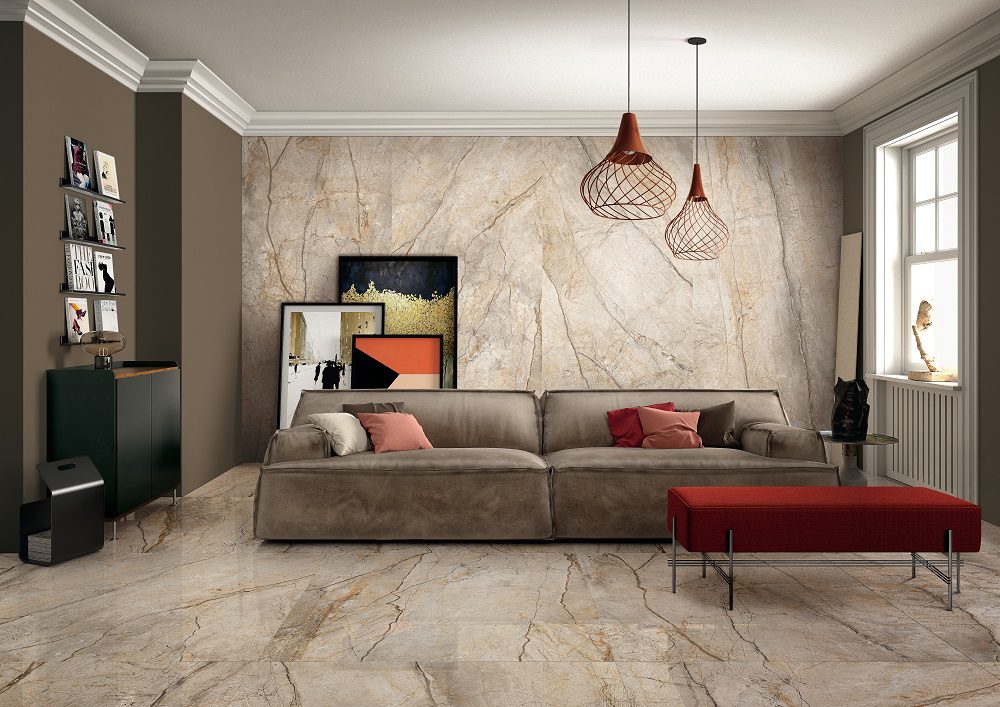 Aesthetically, the large format creates a crisp, seamless design that eliminates the visual gaps caused by joints to showcase the panel's qualities in all its brilliance. Because it is crafted entirely of natural raw materials without the addition of chemicals or artificial binders, GPT is a green product, much like any other high-quality porcelain. For designers and architects, these top-notch specs, gorgeous aesthetics, and enormous formats open up an infinite opportunity to build your dream design. Stop into our showroom today to see our collection of Gauged Porcelain Panels.
---
---
Featured Collections