Backsplashes are one of the most popular areas to install ceramic, porcelain, glass and natural stone backsplash tile.
In addition to protecting the wall directly behind your kitchen counter, bathroom vanity or wet bar, backsplashes provide huge opportunities to give your home a design accent that is truly a work of art and customized to your style.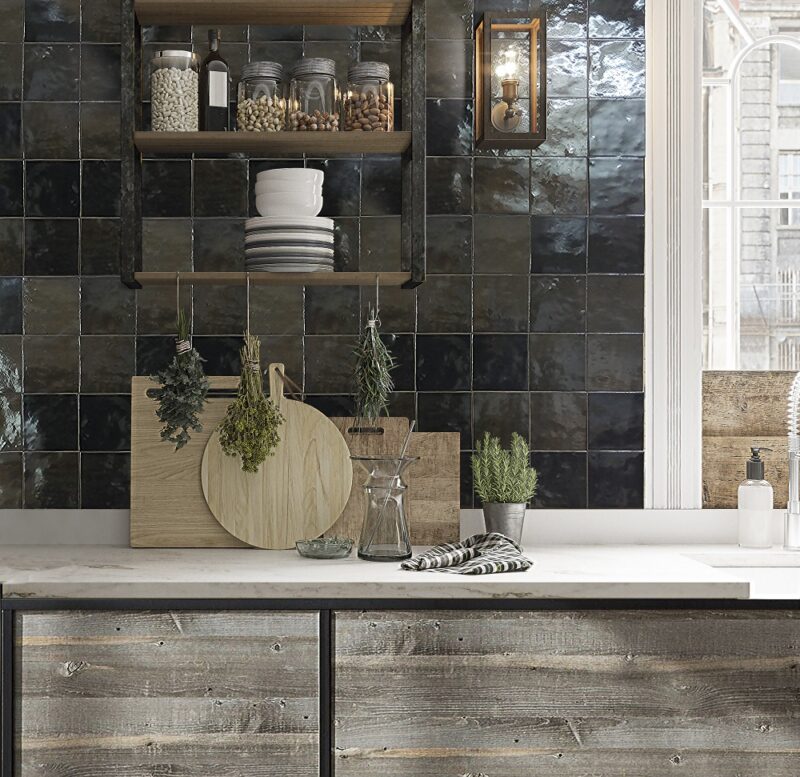 Often, kitchen backsplashes can be a focal point of any home due to the design capabilities and potential to add accent colors and pizazz!!  Interestingly, this area of the home has the potential to be the messiest of areas with grease and other liquids splashing on the wall.  Because of this potential, backsplashes need a surface product that is up to the task of handling such abuse and there's no better backsplash material than ceramic, porcelain, stone or glass.  All of these products have the characteristics of durability, ease of cleaning, non-staining properties, huge variety of colors available and endless design possibilities.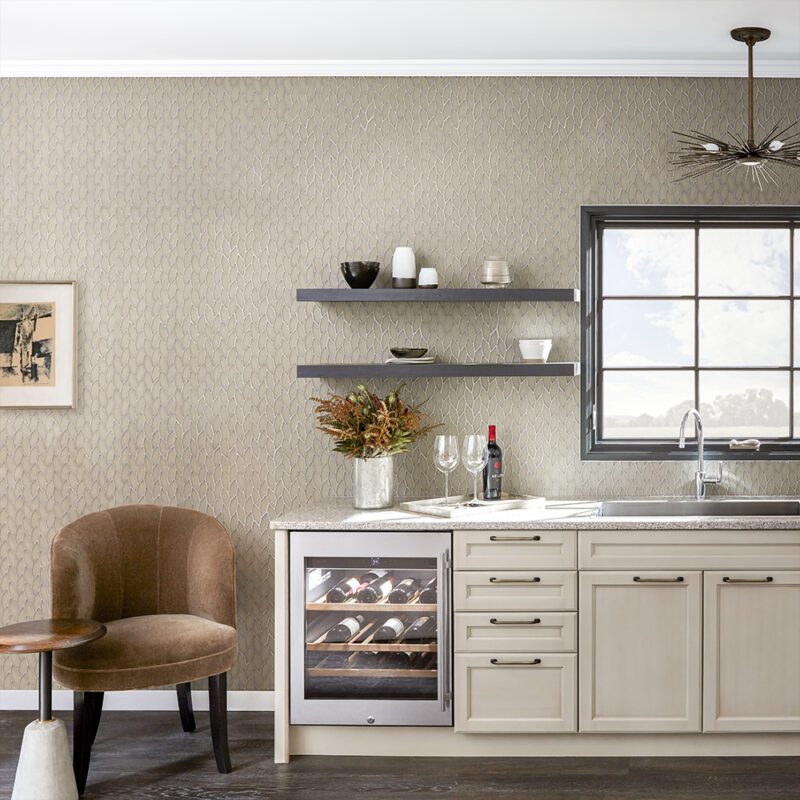 How do you choose what's the best backsplash material for you?
It's all about your preferences and the look you are trying to achieve.  Glass mosaic backsplashes will offer many small tile pieces ranging from each being the same color and shape to a variety of colors and shapes.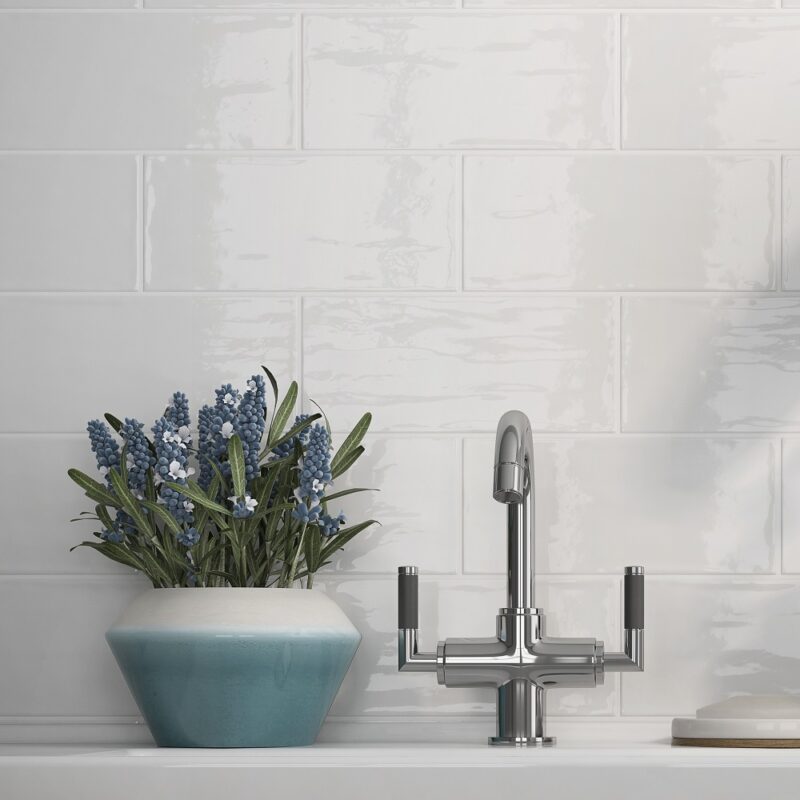 3×6 subway tile can provide a more understated and traditional look.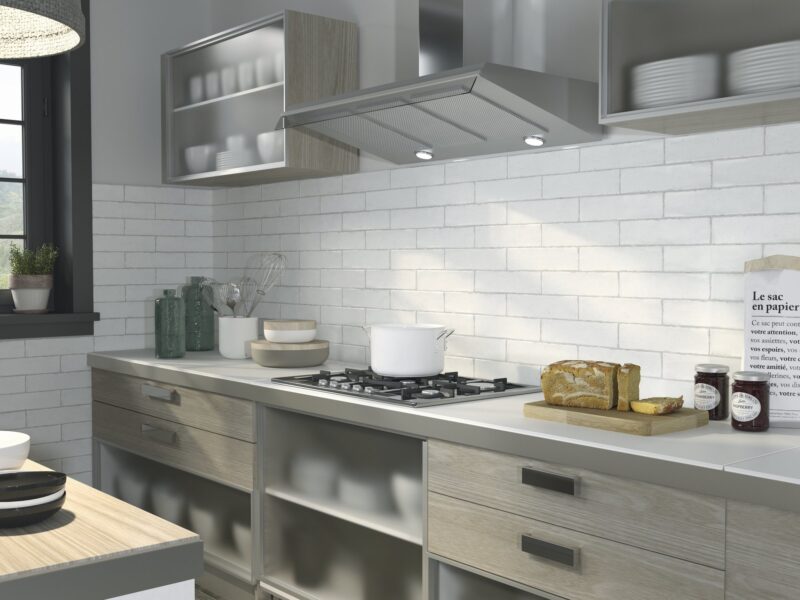 Ceramic tile sizes such as 2×8, 3×12 and 4×12 have been gaining popularity for their unique size, clean look and variety of facial designs.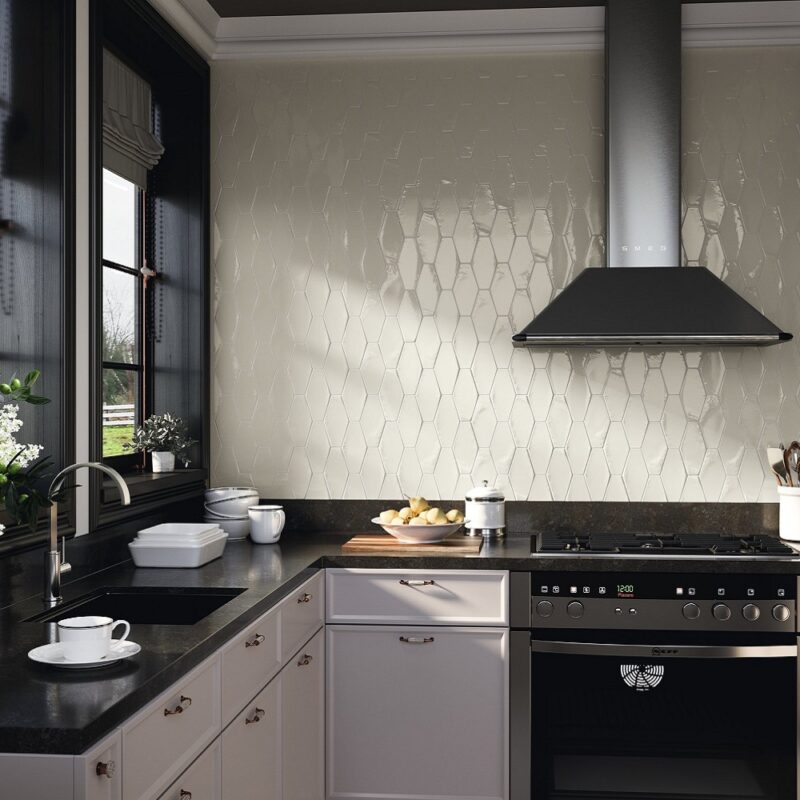 Be sure to also check out all of the new shapes available in ceramic tile like chevrons, hexagons, shells, fans and pickets.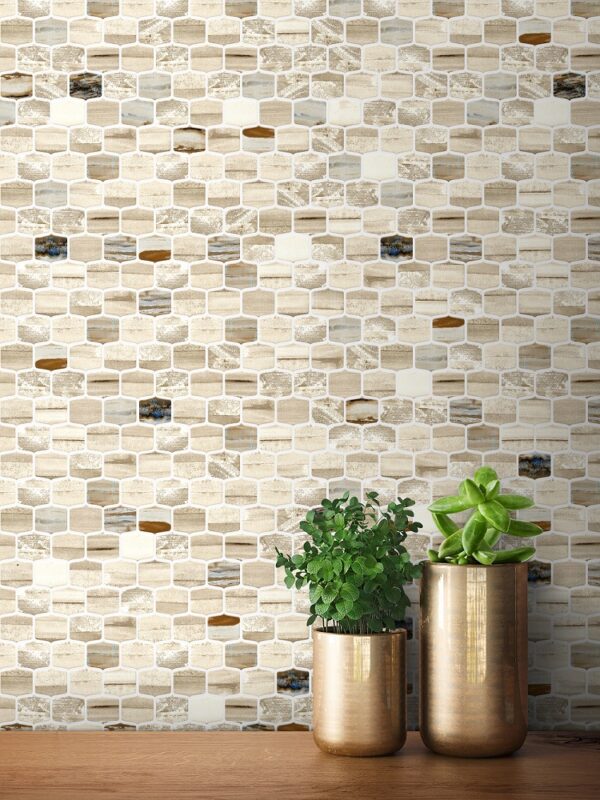 Of course, mosaics are always a popular backsplash options.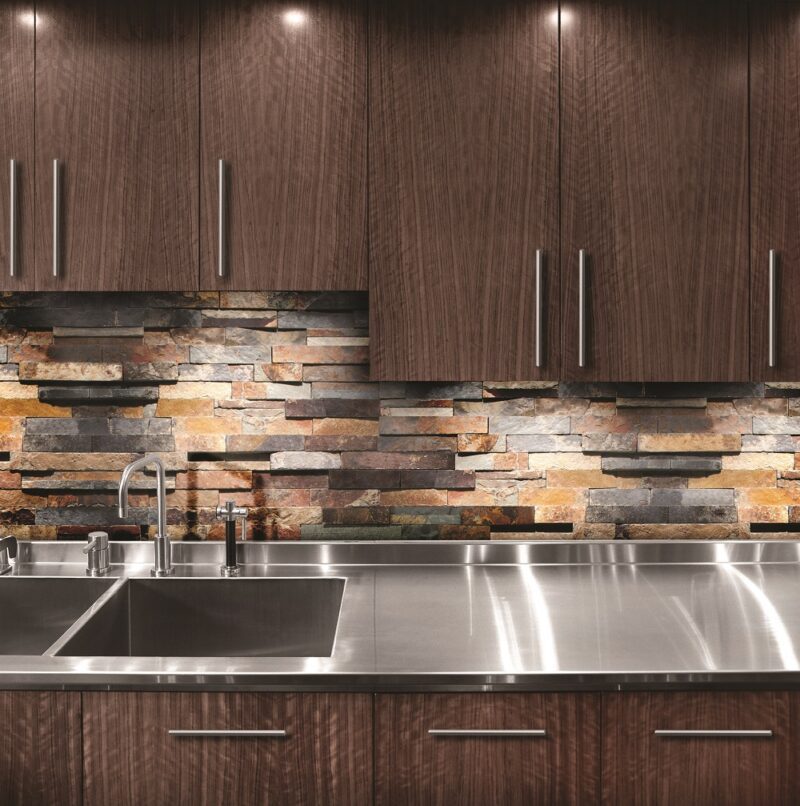 How about a little texture on your backsplash, try out ledgerstone.
Finally, if you're really looking for an elegant, high-end look then consider using large format porcelain tile panels (aka gauged porcelain) that provide one continuous tile design without grout joints.
Characteristics of durability, ease of cleaning, non-staining properties (sealers may apply), huge variety of colors and shapes available with endless design possibilities is what makes these products the best choice for your backsplash.
---
---
Great Backsplash Collections