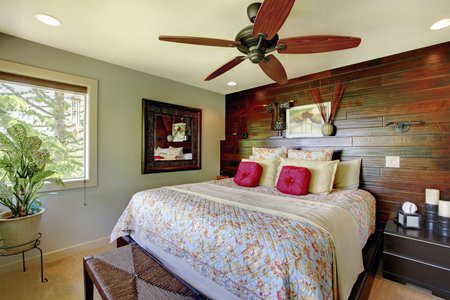 If you're thinking about redecorating your space and want to avoid the most common interior design blunders, don't try your hand at guessing what works—take it from the professionals and read on for some easy to follow tips that will be sure to have your newly decorated room looking like a million bucks.
First, take a hard look at the room or space to be redecorated.  Does anything look out of place?  Perhaps the floor needs to be updated (our favorite is porcelain wood-look tile) or maybe the room on the bland side (a tile accent wall is an easy way to spice up your space).  Focus on one main item to be updated first, then take your inspiration on to the other items in the room.
You don't want your new space to feel like you are drowning in furniture. Furniture should be there to create natural gathering places and the space between those should flow smoothly for ease of travel in-between. If you end up putting too much furniture in your space it will feel uncomfortable, crowded and unwelcoming. Try not to choose furniture that is either too large or too small for your space. It should be proportional to the amount of space. If you aren't careful, an oversized chair can take over the entire room. 
When you are decorating with accent pieces, be careful not to clutter your space. If you add too many items the effect will be overwhelming. It is best to choose those few things that you love and use them as accents in your space. Coco Chanel was wise when she recommended that a woman should always take an accessory off before leaving the house.  Follow this advice by removing one accent piece.
Don't overlook the importance of good lights. Light is instrumental in the overall mood and temperament of your room. Allow the natural light in the space to stand out but also use layered lighting to add dimension and visual interest. Highlight an interesting painting with a dedicated light or use lights underneath kitchen cabinets to bring a warm glow to your kitchen. Light makes the room just as much as any other design element so pay attention to it.
Using these few quick and easy guidelines you can avoid some of the easiest mistakes when decorating your space. If you have any questions, feel free to ask for help at any of our showrooms!  Our Showroom Consultants are always happy to help.